DEPARTMENT OF MAXILLO-FACIAL SURGERY
SOUTH INFIRMARY VICTORIA UNIVERSITY HOSPITAL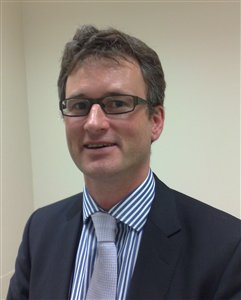 Mr Chris Cotter
Consultant Maxillo-Facial Surgeon.
Dear Doctor,
A Maxillo-Facial Surgery service has recently commenced in the South Infirmary Victoria University Hospital. This is a new service within the acute hospitals of the HSE south region.
Referrals are invited for patients presenting with any of the following conditions:
Skin lesions of the head and neck region e.g. excision and grafting of a basal cell carcinoma of the nose, excision and reconstruction of a squamous cell carcinoma of the scalp, removal of sebaceous cysts or other benign lesions.
Neck lumps and diseases of the salivary glands e.g. parotid tumours, neck lumps requiring a diagnosis.
Lesions in the oral cavity e.g. suspected lip or mouth cancers, polyps or other benign lesions in the mouth.
Facial pain e.g. trigeminal neuralgia or temporo-mandibular joint associated pain.
Congenital or post traumatic deformity of the face e.g. rhinoplasty, asymmetrical growth of the face.
An out-patient clinic takes place on Tuesday afternoons and referrals may be made by letter using the contact details above. 
It would be helpful if any suspected cancers are marked urgent.
Please feel free to contact me if I can be of assistance.
Yours sincerely,
__________________
MR. CHRIS COTTER,
CONSULTANT ORAL & MAXILLO-FACIAL SURGEON
Email: