Winter Ready Checklist for Patients with Chronic Conditions
The HSE has launched the Winter Plan for 2018/19. This plan reinforces the need for everyone to prepare themselves and families for Winter and to become "Winter Ready". This is particularly important for the 60% of people over the age of 50 who are living with a chronic condition such as asthma, COPD, diabetes and heart failure. Along with patients living with cancer and immunosuppression, people with chronic conditions are more vulnerable to infection and need to protect themselves this winter. 
Help us all to stay well this winter and follow the guidelines in Winter Ready Checklist for patients with Chronic Conditions 
---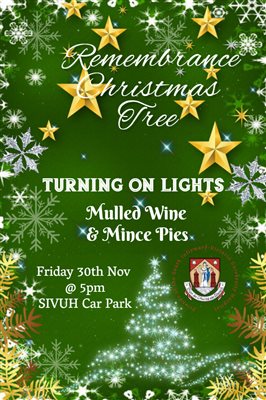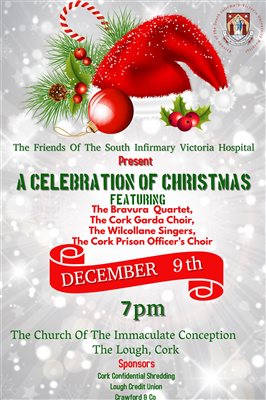 ---
SIVUH GP CONFERENCE
Páirc Uí Chaoimh
Saturday November 10th
---
New Consultant Otolaryngologist Mr Dias
We wish to confirm the appointment of a new Consultant Otolaryngologist, Mr Andrew Dias who commenced on Monday 15th October 2018. Mr Dias is employed as Consultant Otolaryngologist in replacement of Mr Gerard O'Leary.  Please extend a warm welcome to Mr Dias. We wish him every success in his new role.   
Medical Manpower Manager, 16/10/18
---
New Consultant Otolaryngologist Mr Khan
We are happy to confirm the arrival of our new Consultant Otolaryngologist Mr Khan who rejoined SIVUH on Monday 23rd April 2018. Mr Khan previously worked in SIVUH and is will be employed as Consultant Otolaryngologist in direct replacement of  Professor Sheahan. We extend a warm welcome to our colleague as he embarks on his new post at SIVUH.
---
Free Skin Cancer Awareness Day Saturday 19th May 2018 in SIVUH
Please follow link for more details
---
SIVUH Announcement 05/03/18 14.20
With SIVUH services returning to normal, the SIVUH would like to thank the public for its support and understanding during the recent severe weather.  Our services are now running as normal and we expect them to continue as such.  The disruption caused by the severe weather may have a knock-on effect for the week ahead where some services may be extremely busy. Out-patient appointments have recommenced today Monday 5th March 2018, and patients with an appointment are requested to attend as normal.  In respect to cancelled services patients will be issued with new appointment dates.
Over the past few days SIVUH have been working with the Gardaí, local authorities, other emergency services and other agencies through the NEOC and SSWHG, and we would like to thank all those agencies for their efforts which helped us to keep essential services running in difficult conditions.
We would also like to acknowledge and thank our staff who worked tirelessly to ensure the impact to our patients and service users was kept to a minimum, in many cases going well above and beyond.
---
Friends of SIVUH present cheque for €15,000 to Cork Head and Neck cancer charity
Dr Johnny Bourke will make a presentation to Professor Patrick Sheahan on behalf of the Friends of SIVUH to the Cork Head and Neck Cancer Charity at Paddy the Farmers on Friday 15th September at 5pm. The Friends of SIVUH have raised €15,000 for the charity through a golf classic, carol service, sales of a Hospital Cookbook, cake sale, pub quizzes and a variety of other events in 2016/2017. The funds will contribute to the purchase of narrow band imaging for the early detection of laryngeal cancer at the South Infirmary Victoria University Hospital.
---
Post of Associate Professor  / Consultant Otolaryngologist
Mr Patrick Sheahan  has been appointed to the Post of Associate Professor  / Consultant Otolaryngologist at SIVUH and University College Cork. Professor Sheahan has been appointed on a full time permanent basis to this Academic post. This post encompasses an SIVUH commitment and a commitment to University College Cork.
Professor Sheahan will assume his Professorship in ENT from Monday 4th September  2017.
---
Pilot project on electronic phototriage of referrals for infantile haemangiomas.
Consultant Dermatologists and Consultant Paediatricians at Cork University Hospital announce the launch of a National Pilot for Photo-Triage of Referrals for Haemangiomas from November 1 2016.  General Practitioners can email a photograph of the haemangioma together with the child's date of birth via Healthmail to hse.haemangioma@hse.ie 
A paediatric dermatologist will review the photograph within 5 working days and contact the general practitioner via phone or email with a clear referral pathway dependent on the geographical location of the patient.
For more information click here
Coordinator: Dr Michelle Murphy
---